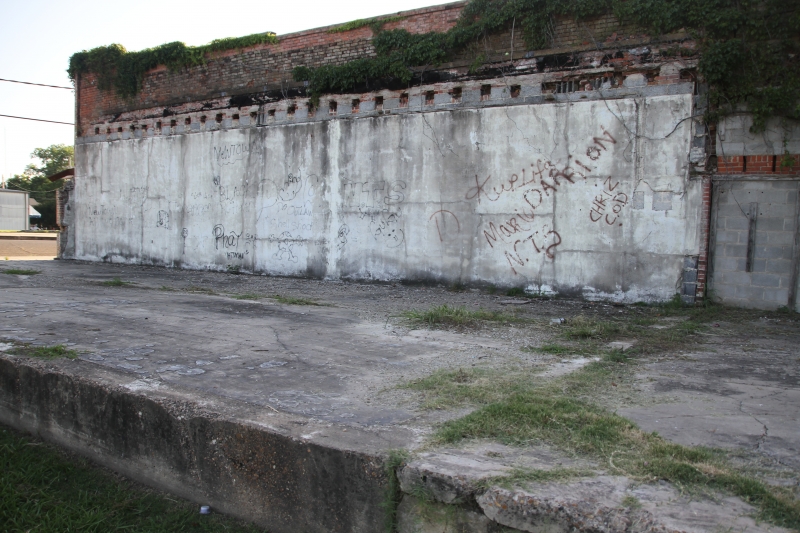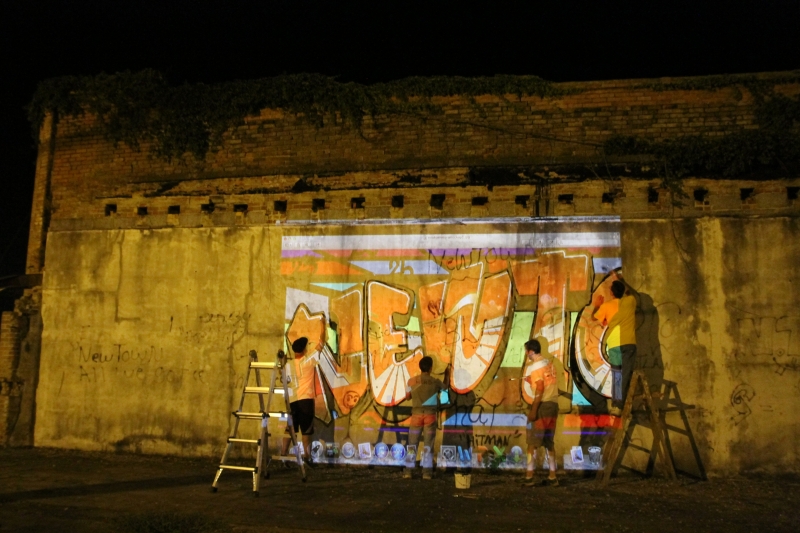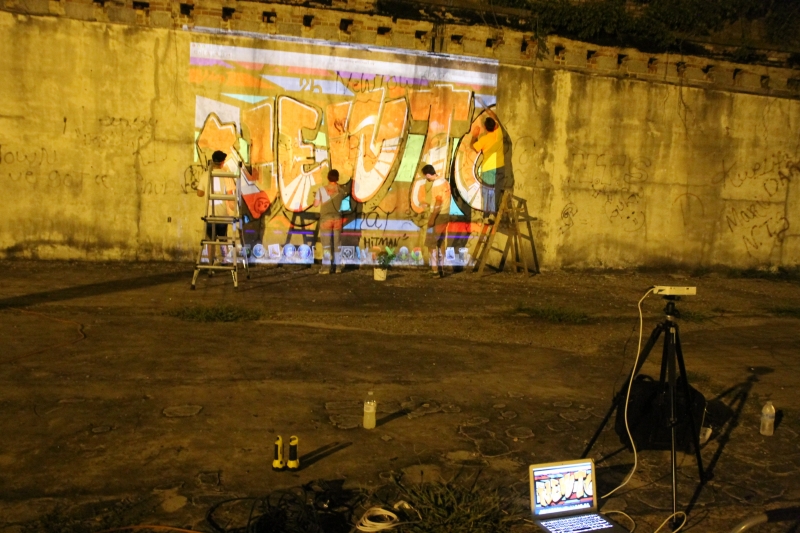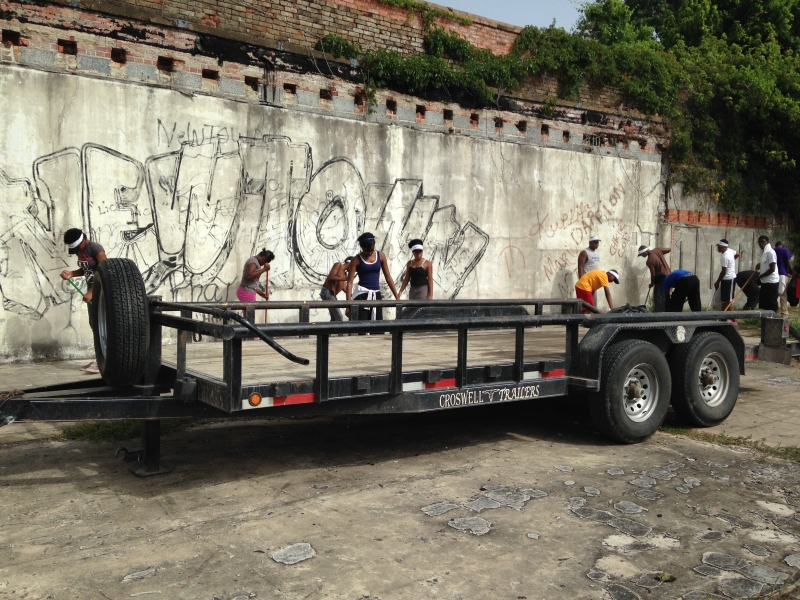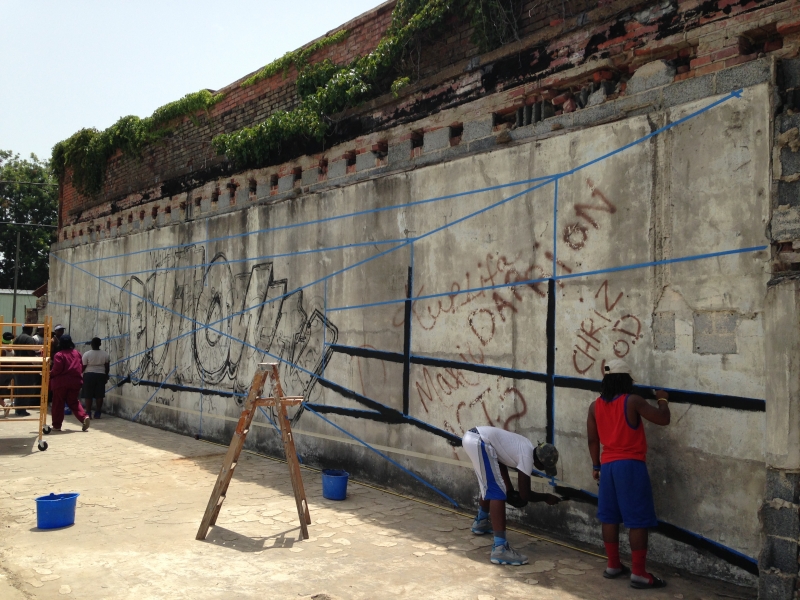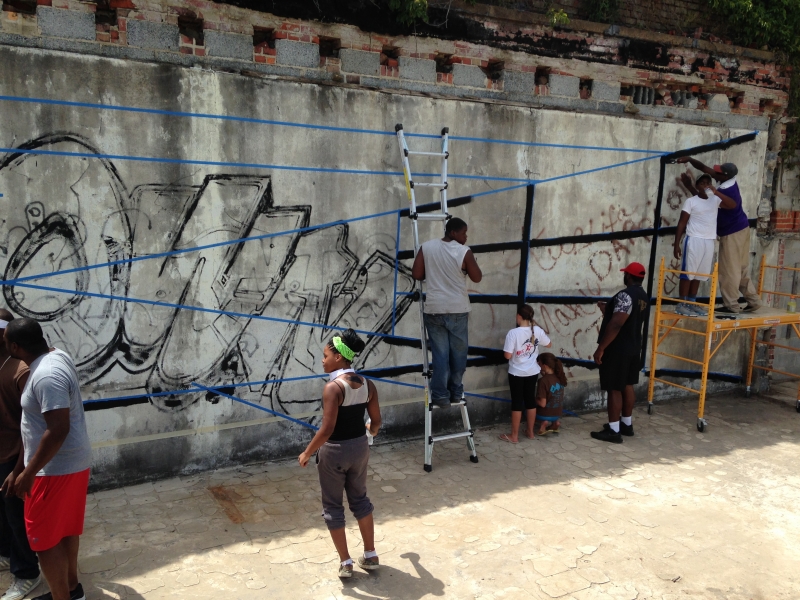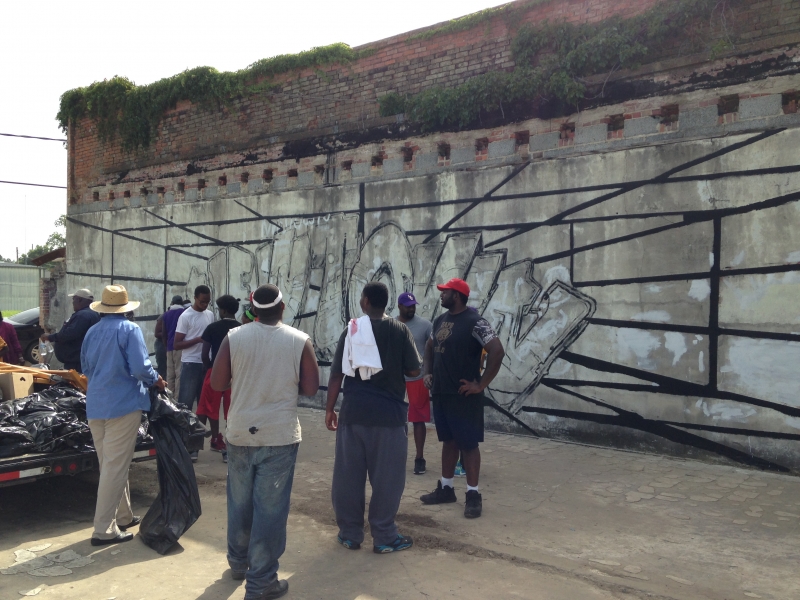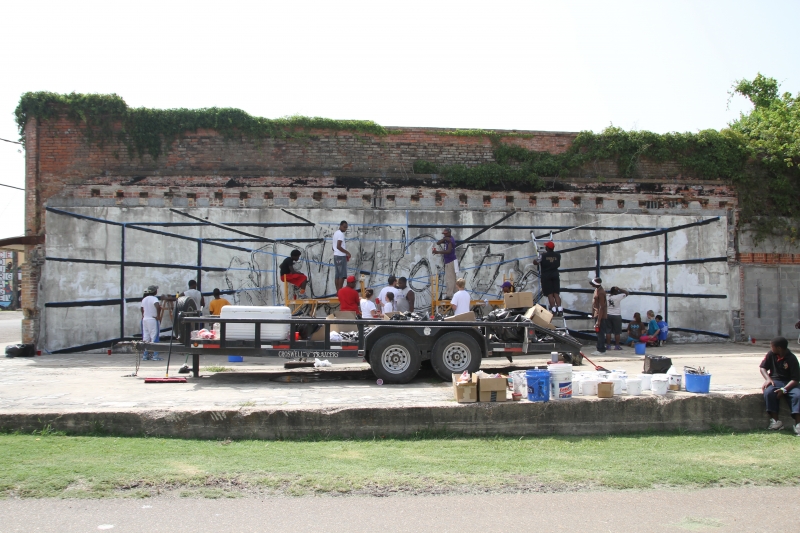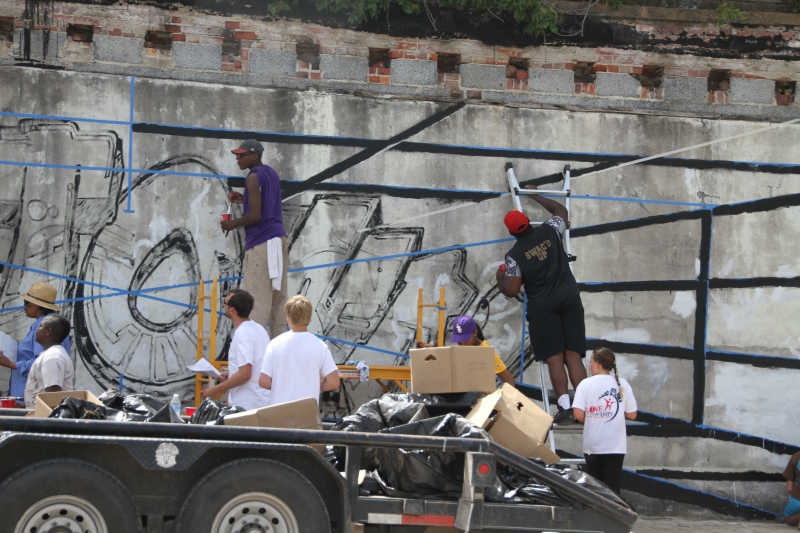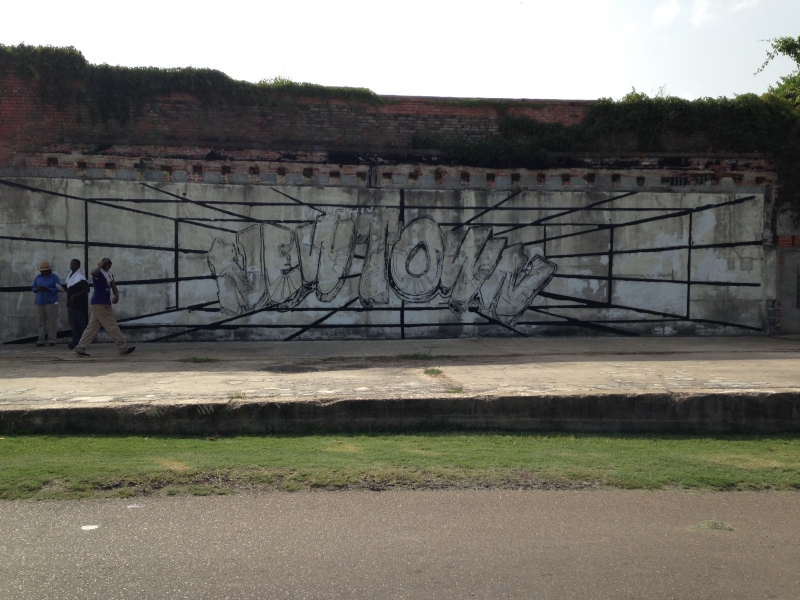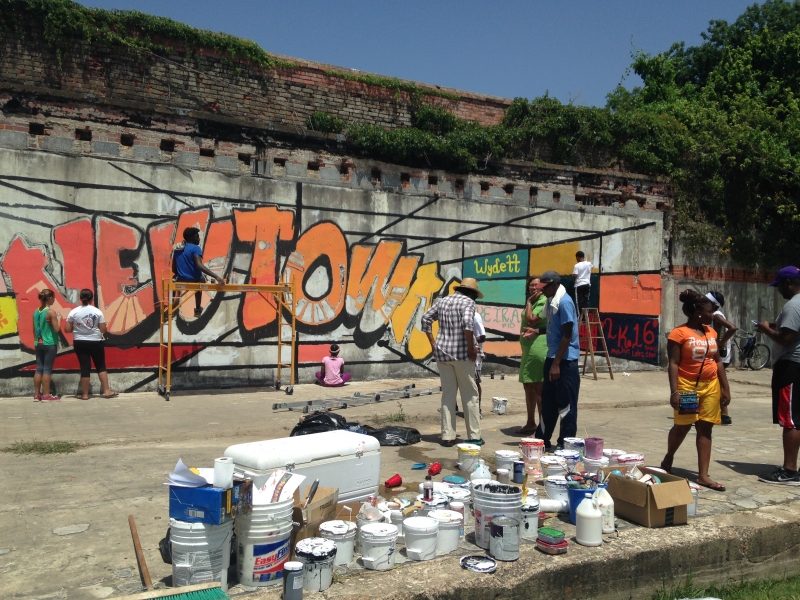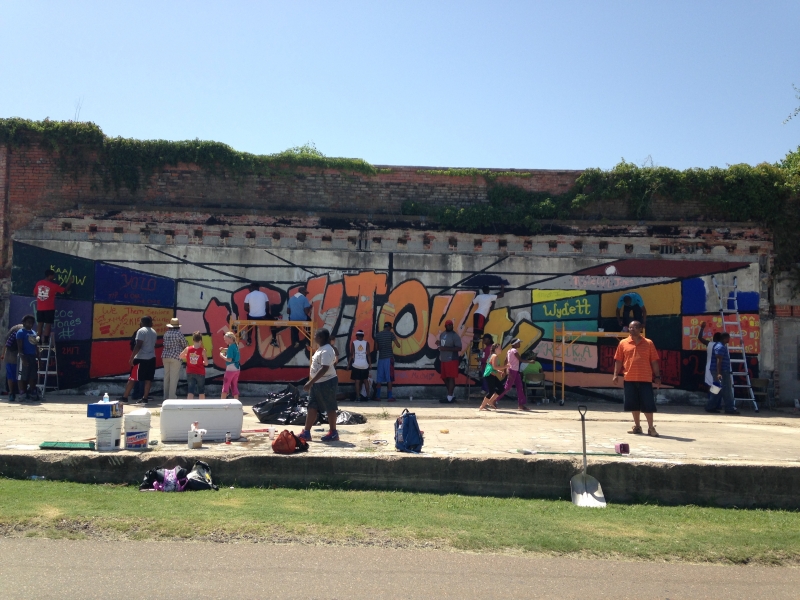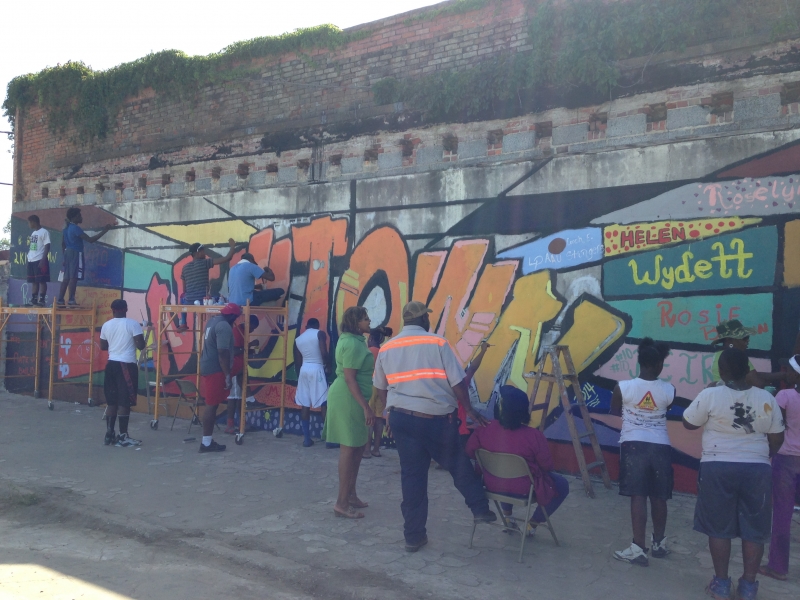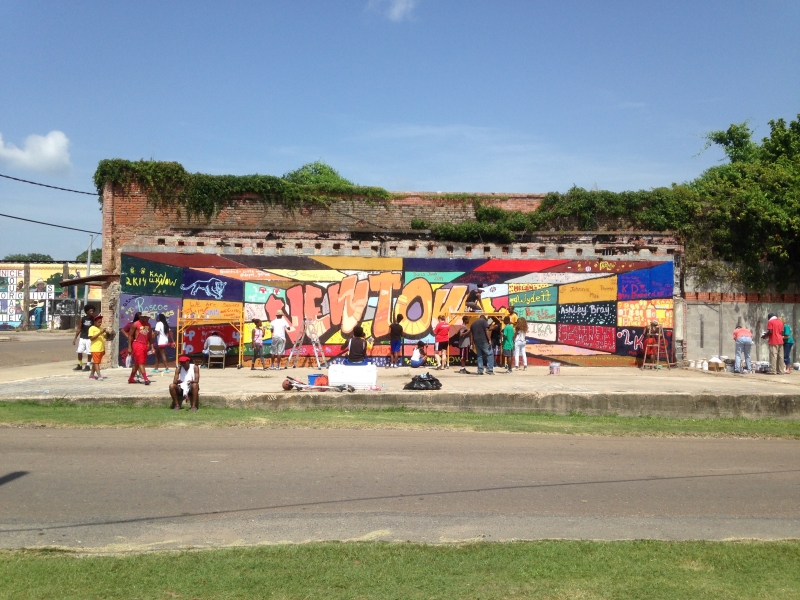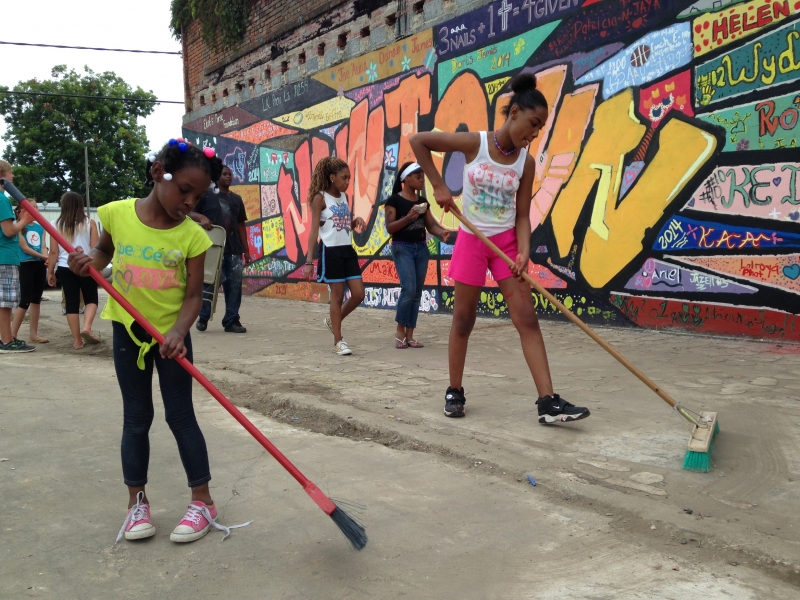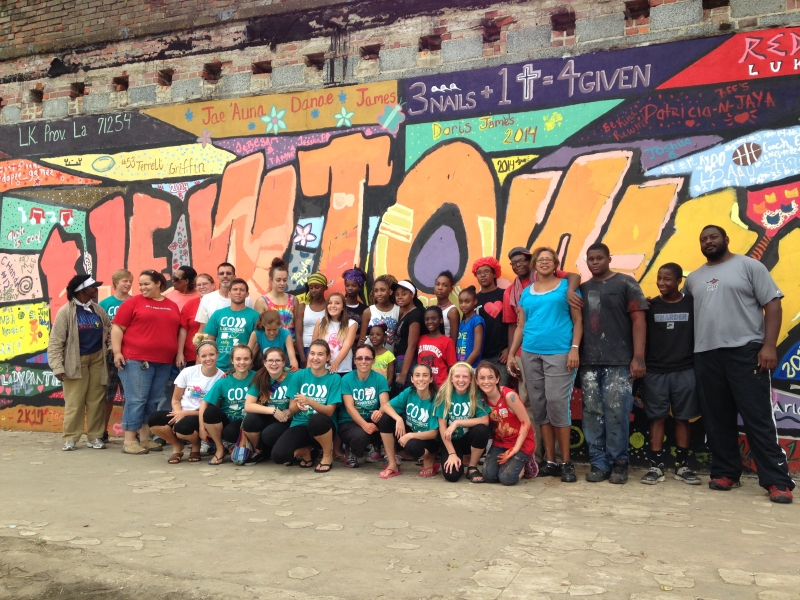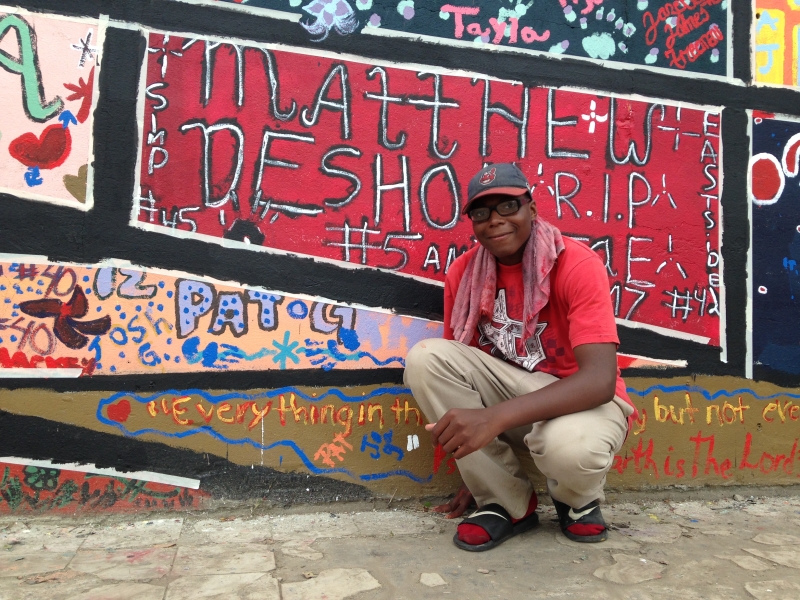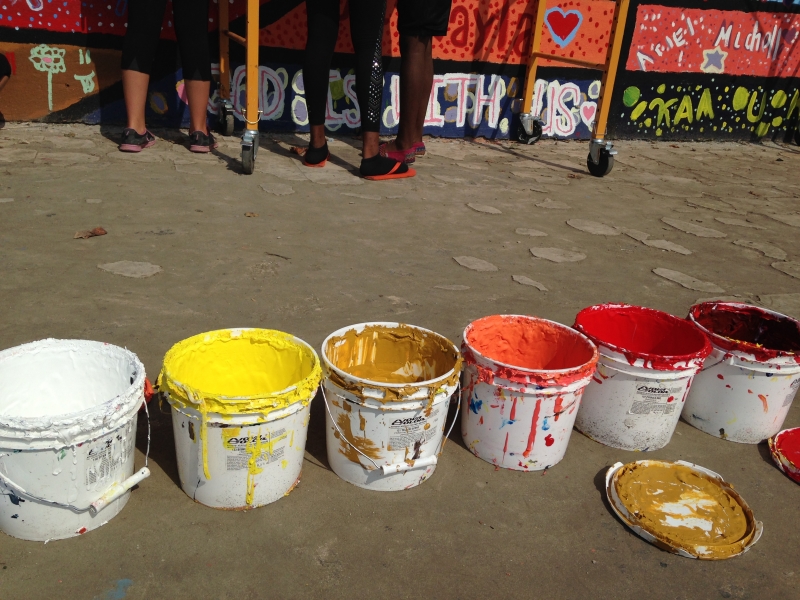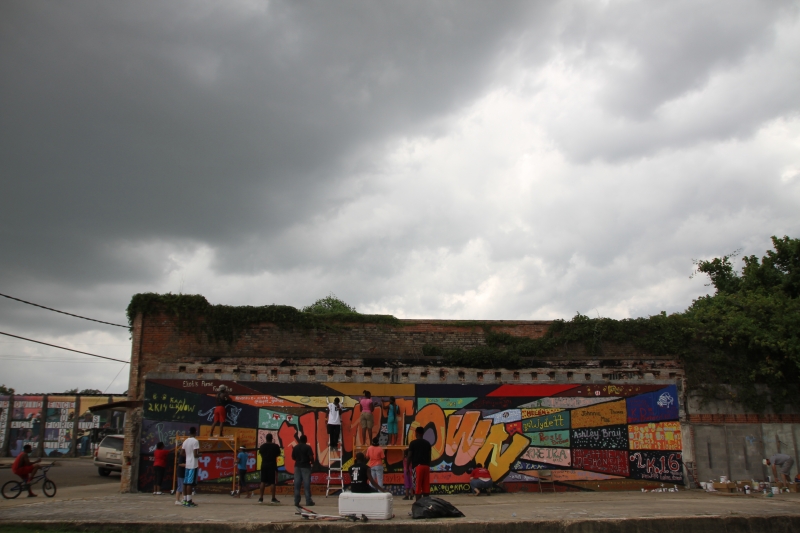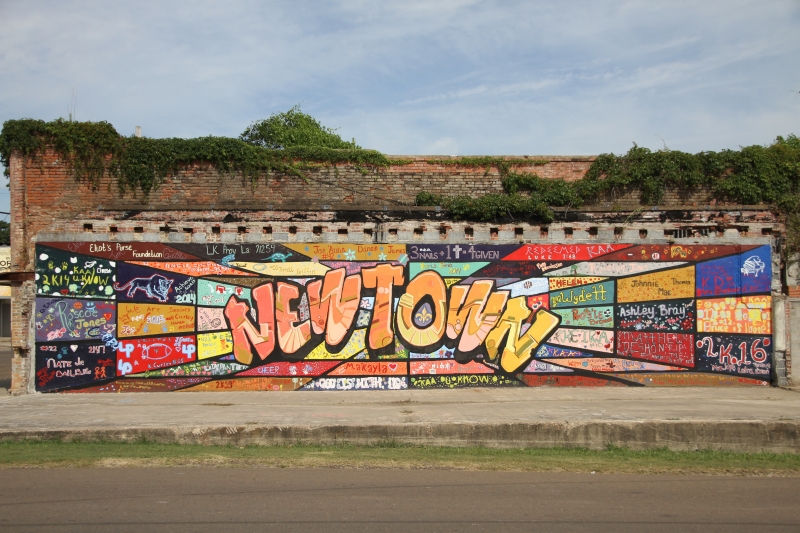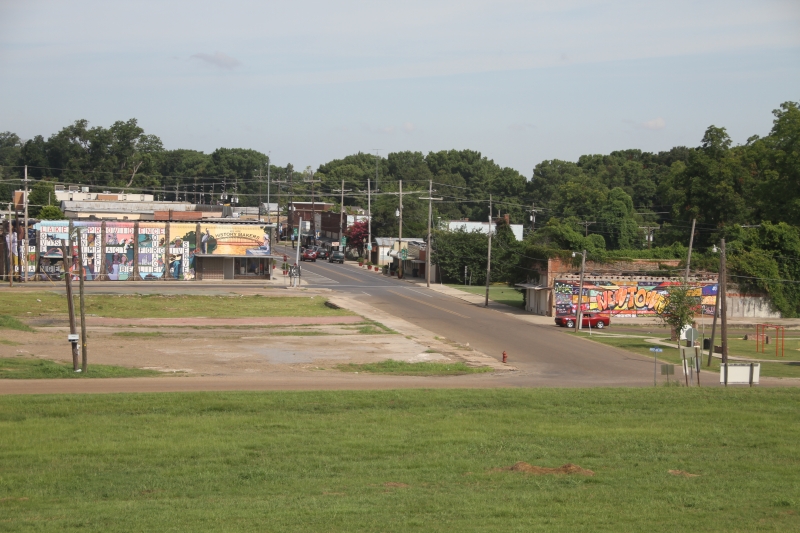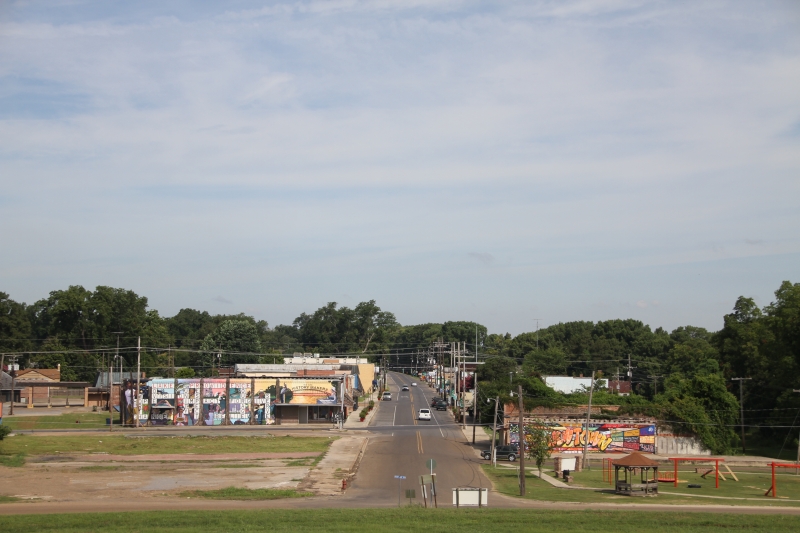 About the NewTown Mural:
From the Banner Democrat, July 31, 2014
By Ashley Bray
In the month of July, 48 of our local youth along with their sponsors coordinated with Resurrection Church to design a mural for Providence Park, located at the levee. The main design of the mural was designed by Eric Holmlund of Resurrection Church, but the individual blocks were the design of each youth. The "modern graffiti" mural is a service project that the kids did as a way of giving back to the community before attending Kids Across America (KAA), a Christian based sports camp.
Eliot's Purse Foundation sponsors the youth who attend the camp annually. The camp allows them the opportunity to realize an environment that many youth would not be able to experience. The youth learn to water ski, tube, rock climb, zip line and many more outdoor activities. Along with the camp outdoor activities, the youth participate in daily Bible studies, both group and individual based on age groups.
Please take the opportunity to not only drive by but also to stop and really look at all the designs and names portrayed on the mural.